Aluminum alloy material with high toughness and high strength (without heat treatment)
The heat-treatment-free alloy material developed by the Group has realized the replacement of the "aluminum instead of steel" material for the structural parts of new energy vehicles with integration, large size, thin wall, complex structure and heat treatment deformation, breaking the product monopoly and technical blockade in this field abroad, and realizing the localization of heat-treatment-free high-performance materials.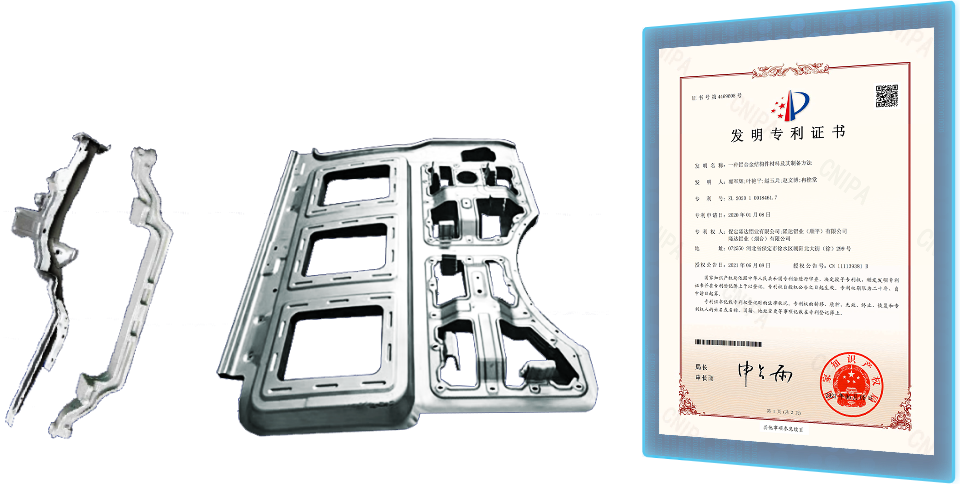 Aluminium alloy ingot
Aluminum ingot supply is a traditional way of cooperation, with flexible operation, and is not limited by the quantity of demand and transportation distance.

Molten aluminum
Direct supply of aluminum liquid is close to customers, energy saving and carbon reduction, environmental pollution reduction, and benefits sharing and close cooperation with customers.