Relying on the technical research center of Lizhong Alloy Group, Longda Aluminum has continuously strengthened the training of technical talents and the construction of research and development teams. It has a fully functional test base and an excellent research and development team. The number of technical and research personnel has reached 10% of the total number of the company. Through the investment in scientific research funds and the research and introduction of new technologies and new processes, it has continuously improved the professional level of research and development personnel, ensuring the technical advantages of Longda Aluminum products. By the end of 2022, it has more than 100 authorized patents and more than 50 proprietary and confidential technologies, and more than 40 product brands.
Research and development platform
Relying on Lizhong Alloy Group, the company has formed a professional R&D team of more than 70 people, with the R&D ability of various cast aluminum alloys and deformed aluminum alloys and the R&D qualification of aluminum alloy spectral analysis standard samples. We have more than 200 sets of advanced industrial CT machine, scanning electron microscope, X-ray diffractometer, research-grade metallographic microscope, metal material bending fatigue tester, aluminum slag detector and other analysis and detection instruments and equipment. It has the ability to detect and analyze the chemical composition of aluminum alloy materials in constant and micro amounts; Mechanical property, physical property and casting property test of alloy materials; Microstructure, phase composition, defects and casting failure analysis of alloy materials; Non-destructive testing of alloy materials and detection and analysis of melt purity such as inclusions and hydrogen content can meet the requirements of various aluminum alloy research and development, detection, analysis, and trial production projects.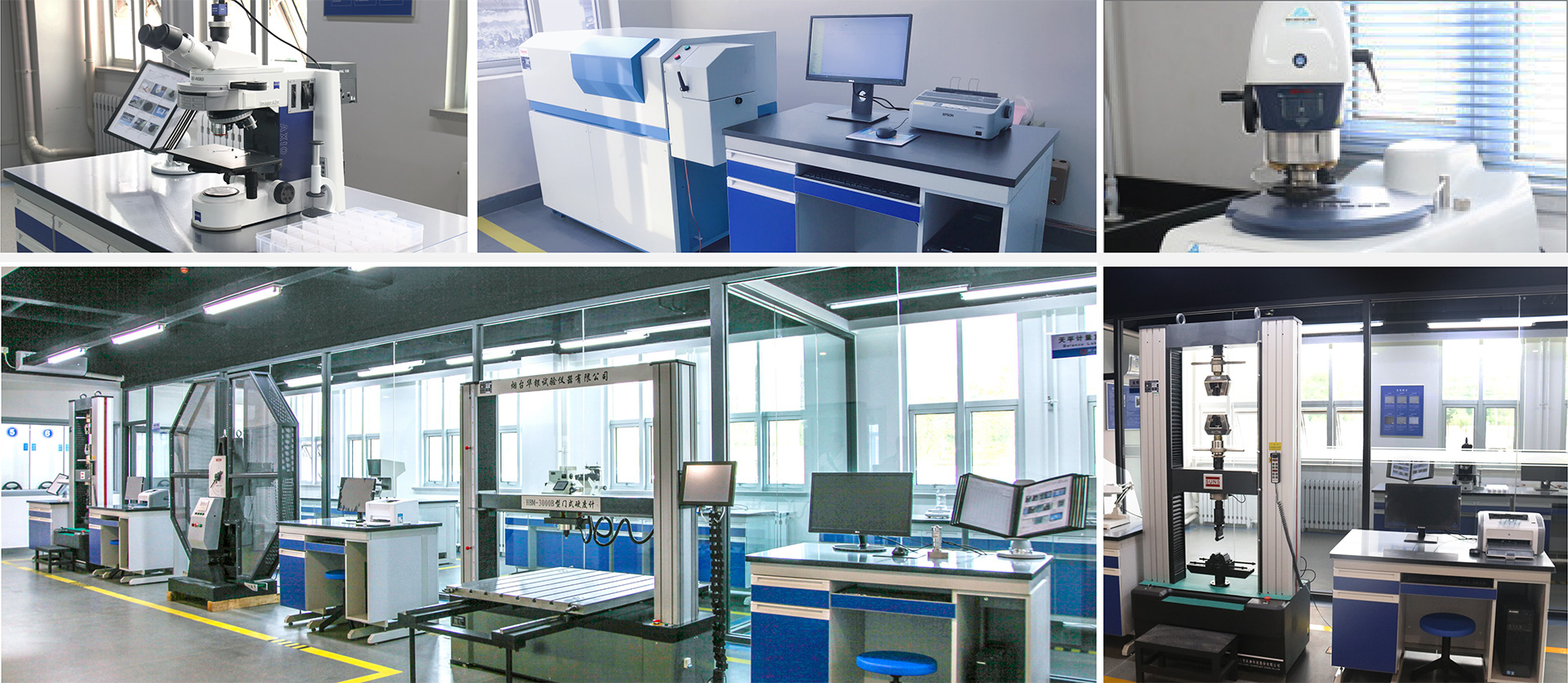 Customer service
Longda Aluminum's perfect quality file management system and product technology research and development work are closely combined to realize the data accumulation of product technology quality, ensure the stability and traceability of product quality, and provide a lot of original data support for the company's technology research and development. Longda Aluminum has taken providing high-quality and stable products to customers as its quality service purpose for many years, and has taken the lead in passing the IATF16949 quality management system certification of the automobile industry in the industry. The company has various testing equipment and has established quality management files for each customer, ensuring the quality of products provided. The company has a sample file room to store inspection samples, which ensures the traceability of products.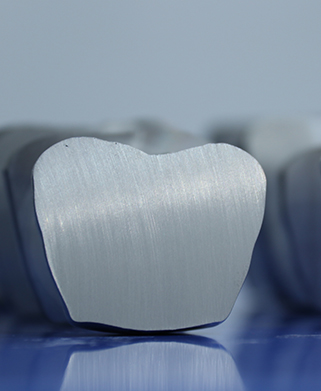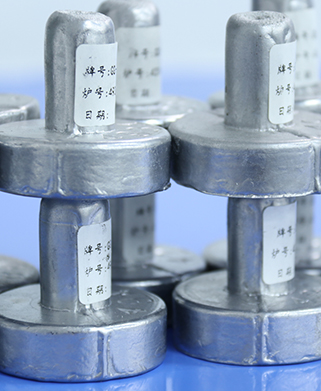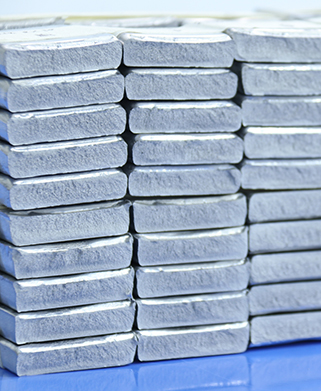 Patented technology
Advanced technology is the core competitiveness of Longda Aluminum. Relying on the technical research and development strength of the Technology Research Center of Lizhong Alloy Group, Longda Aluminum has the ability of independent research and development and technological innovation, as well as the ability to jointly carry out new material research and development and trial production with customers, with a total of more than 100 authorized patents.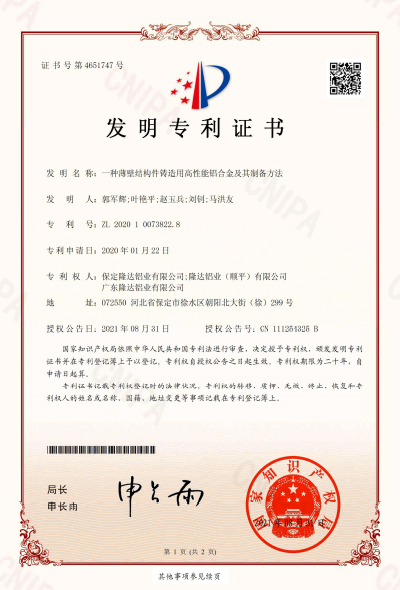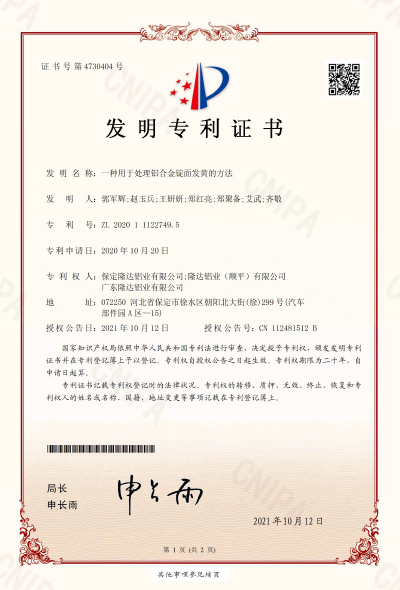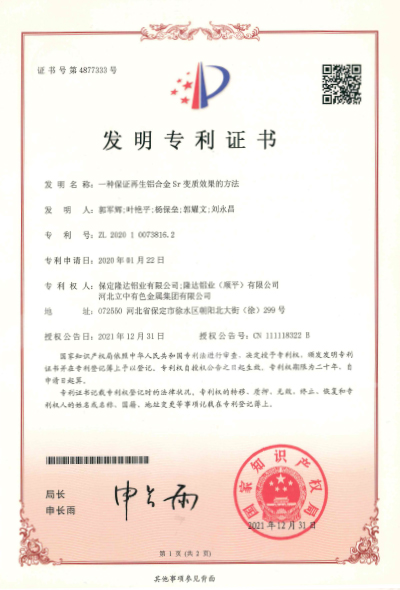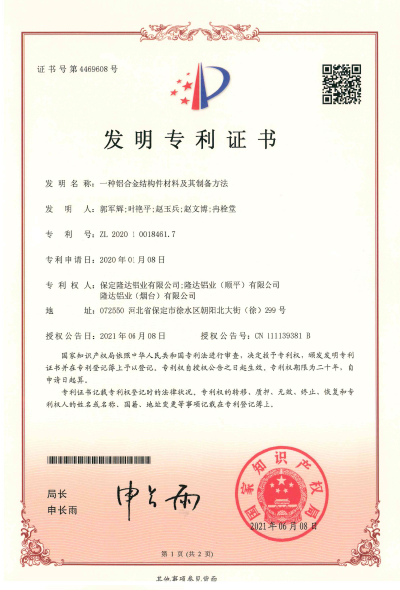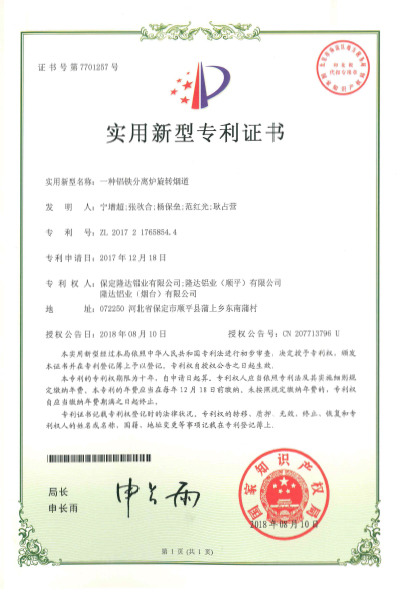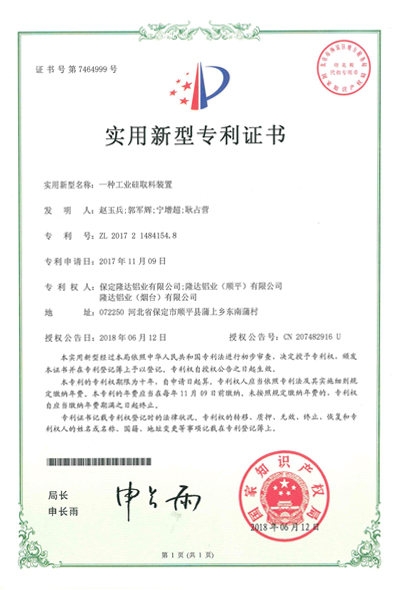 Qualification certification